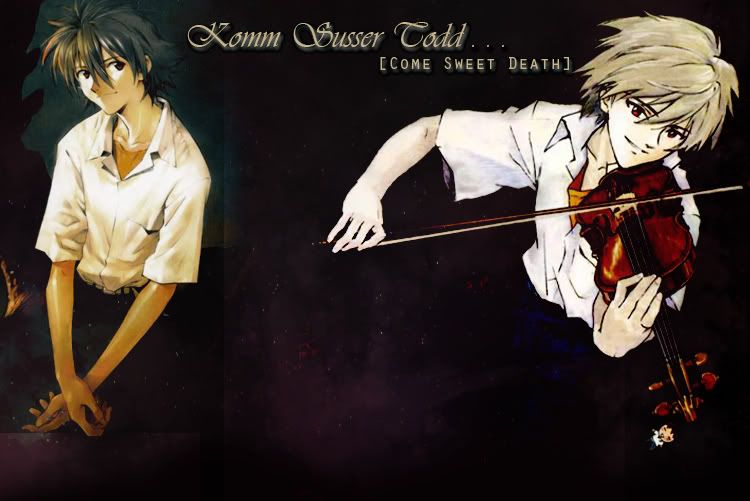 Friday, February 10, 2012
shit to be done.
I just went to my Ginchy costume and ripped out the boob plates. Suddenly feel so much better. That thing wasn't placed right. And I think I need some binding before wearing it. Next thing I'm going to keep looking for a lighter purple yarn, because the one I'm using looks horrible in photos. The metallic shine of the paint on the other parts of the armour makes the purple look lighter, and the yarn darker in the process. The only thing I'm okay with out of the whole costume is the shoulder armour. Smith was part of that too till he broke. Next is to REDO the skirt part, make it a lot shorter and some width changes are to be made as well. And the next time, I probably shouldn't wear boots because it adds bulk which is totally not meant to be. Then I need to remake the shin plates, they are too wide even though I followed bloody illustrations. Details to be added on gloves also. And not forgetting chainmail extension.
Freaking balls? And here I thought All I needed to do was patch up Smith. Fuckin hell seriously.
No more cutting close with big projects. Which means. Get started on Hixar \o/
oh and one more thing. Stop being a spaz. try for borderline cool next time? =_=
Time Recorded: 1:32 PM
※ ※ ※ ※ ※ ※ ※ ※ ※ ※ ※ ※ ※ ※ ※ ※ ※
※Gate1: Enter
Nobody but myself is expected to come here.
All posts are cosplay related, hence not to be taken too seriously ;D
♦Bokura wa Ima no Naka de♦


※ Gate2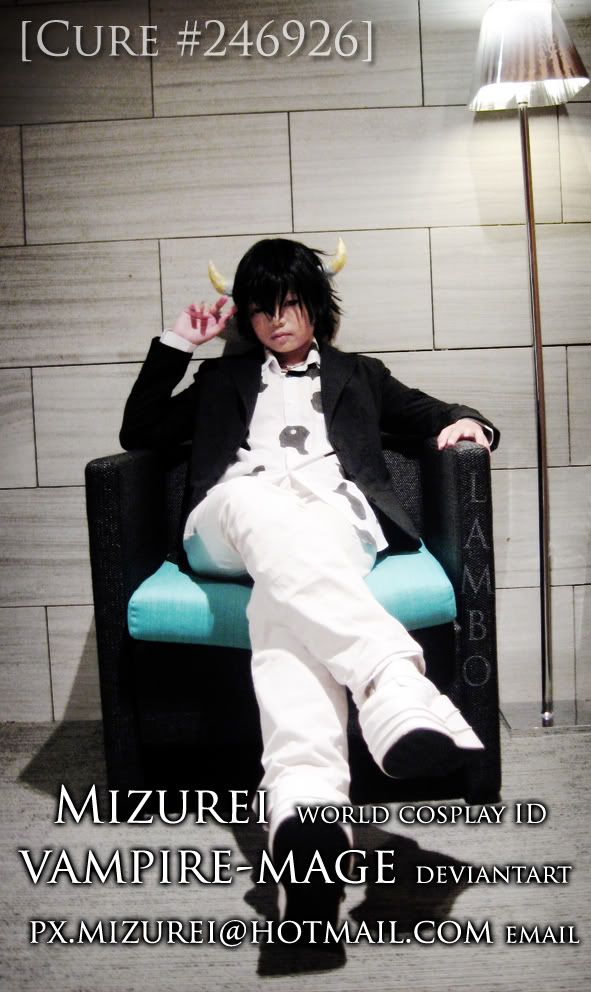 Mizurei is:
-short
-heavy
-ugly
-annoying
-sees light and darkness everywhere


※ Gate3
[☆]Ongoing Projects[☆]
♦ Miaka
♦ Hixar Fermi
♦ Alice Royal Suit
♦ Sugata
♦ Kagura
[★]Completed Projects[★]
[2007]
♦ Haku
[2008]
♦ Ema Skye
♦ Trucy Gramarye*
[2009]
♦ Meirin
♦ Natsuo
♦ Lucy*
♦ Void
♦ Belphegor
♦ Cheshire Cat
♦ Alice*
[2010]
♦ Lambo 15yrs old
♦ Fergus
♦ Cagalli GSD
♦ The Arrow*
♦ Mrs. Peacock
♦ Takiko
♦ Rook (OC)
♦ Queen*
[2011]
♦ The Little Prince
♦ Kunieda Aoi (hakama)
♦ Sirius Black
♦ Rose Sheedy
♦ Ginchiyo Tachibana
♦ Bartender (OC)
[2012]
♦ Tsunayoshi Sawada
♦ Cagalli GS
♦ Katsura Kotarou
♦ Kunieda Aoi (manga art ver)
♦ Lamia*
♦ Kanon
♦ Eva-chan
♦ Lan Fan
♦ May Chang*
♦ Spring (OC)
[2013]
♦ Katsura Kotarou (uni)
♦ Haru
♦ Katsura Kotarou (Benizakura Arc)
♦ Soujiro Seta
♦ Sasha Blouse
♦ Rico
♦ Christa*
♦ Cagalli GSD final plus
♦ Sasha Blouse (hunter)
[2014]
♦ Katsura Kotarou (Joui)
♦ Legolas Greenleaf (DoS)
[2015]
♦ Duo Maxwell (Preventers)
♦ Kuneida Aoi (uni)
* Cosplayer: Sarah
※ Gate4: Exit
Main Blog
the Lesser Generation
※ SideGate