Friday, September 27, 2013
washing machine~
Is that what my voice sounds like D= omg so annoying
I don't know if I'm gonna redo the very abominable blades... they're not even. lol.
Tried to make smoke but the smoke so little =A= think need more surface area... and.... i can't think of a safe way to do this lol. It's pretty hot....
anyway this is the turbine attachment rig.. not gonna do anything fancy, just screw on... which means somebody has to put it on for me. ZZZZZZZZZ.....
did this right when i got home hence rings still on fingers
oh yeah bought boots.. lol sychro with Kai again, both get boots same time but totally difference source.. I don't wanna buy online coz can't try on... so mine more ex >.> guh... spending mooleh i dont even have...
I've been very complacent on keeping stealth mode on. The brakes are so obvious... 3 pairs out in the open nonetheless. Father asked how much the brakes are and I told the truth, but not how I got them. Can't keep relying on luck that he doesn't ask specific questions. I said only one is mine OTL then the other, I failed to mention is for Sarah. He asked why I'm making them and I didn't answer. I just looked suspicious and not answer. Baka~~ one set, I can just say I'm making for the sake of it... but multiple.... fishy mcsotong~ I'm totally pushing it... Really need some kind of cover story that I can show proof if it comes to that. I keep just... winging lies. Even though I can't think on my feet. Sewing stuff.... can't think of sane excuse... no choice must stealth mode.... you know how hard that is when he barely leaves the house =A=;;
Seriously Father, what on earth do you think I'm doing? I can't even. lol.
Labels: progress, shingeki no kyojin
Time Recorded: 2:55 AM
※ ※ ※ ※ ※ ※ ※ ※ ※ ※ ※ ※ ※ ※ ※ ※ ※
※Gate1: Enter
Nobody but myself is expected to come here.
All posts are cosplay related, hence not to be taken too seriously ;D
♦Bokura wa Ima no Naka de♦


※ Gate2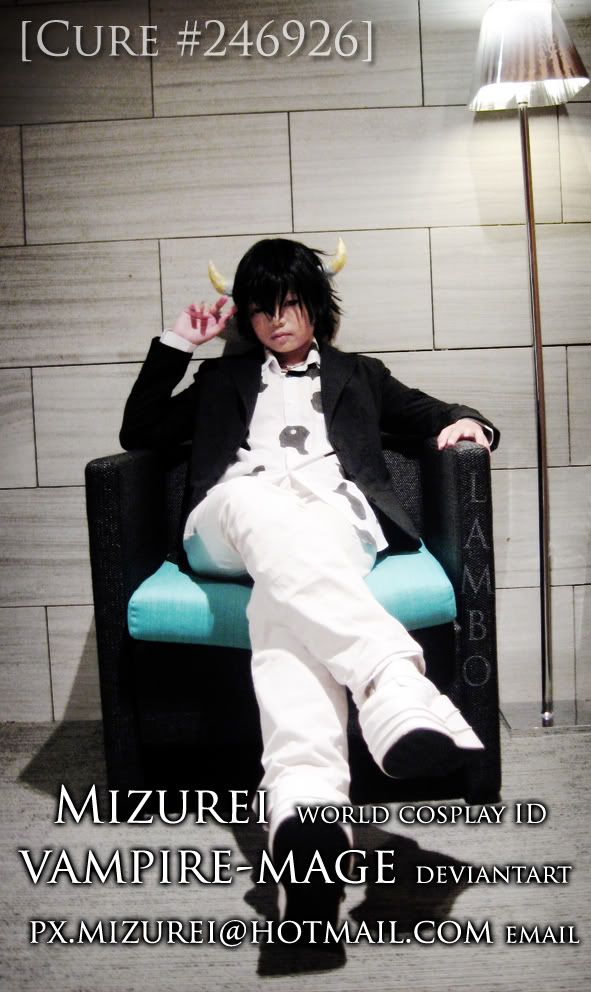 Mizurei is:
-short
-heavy
-ugly
-annoying
-sees light and darkness everywhere


※ Gate3
[☆]Ongoing Projects[☆]
♦ Miaka
♦ Hixar Fermi
♦ Alice Royal Suit
♦ Sugata
♦ Kagura
[★]Completed Projects[★]
[2007]
♦ Haku
[2008]
♦ Ema Skye
♦ Trucy Gramarye*
[2009]
♦ Meirin
♦ Natsuo
♦ Lucy*
♦ Void
♦ Belphegor
♦ Cheshire Cat
♦ Alice*
[2010]
♦ Lambo 15yrs old
♦ Fergus
♦ Cagalli GSD
♦ The Arrow*
♦ Mrs. Peacock
♦ Takiko
♦ Rook (OC)
♦ Queen*
[2011]
♦ The Little Prince
♦ Kunieda Aoi (hakama)
♦ Sirius Black
♦ Rose Sheedy
♦ Ginchiyo Tachibana
♦ Bartender (OC)
[2012]
♦ Tsunayoshi Sawada
♦ Cagalli GS
♦ Katsura Kotarou
♦ Kunieda Aoi (manga art ver)
♦ Lamia*
♦ Kanon
♦ Eva-chan
♦ Lan Fan
♦ May Chang*
♦ Spring (OC)
[2013]
♦ Katsura Kotarou (uni)
♦ Haru
♦ Katsura Kotarou (Benizakura Arc)
♦ Soujiro Seta
♦ Sasha Blouse
♦ Rico
♦ Christa*
♦ Cagalli GSD final plus
♦ Sasha Blouse (hunter)
[2014]
♦ Katsura Kotarou (Joui)
♦ Legolas Greenleaf (DoS)
[2015]
♦ Duo Maxwell (Preventers)
♦ Kuneida Aoi (uni)
* Cosplayer: Sarah
※ Gate4: Exit
Main Blog
the Lesser Generation
※ SideGate