Wednesday, December 25, 2013
roll dice spontaneous shoot
Reshaped the bow but i didnt check it properly and its not straight loool meh... next time do better...
I thought the arrow head would break if I released it since its just some weak dowel... But the soft ground was nice to pierce. Dang. The fletchings work well. aerodynamic. lol~ But the bow weight- whats it called... draw weight...? is quite light to make it easier for posing so doesn't shoot that far. still pretty dangerous.. sorry eh I lazy make bow string hoho......
overlooked the feather cutting...
Must've shot it like 20 over times. feathers tainted with my blood as well. bwahhahaha my mark on my stuff.
Kai noticed a frog and Gacktt switched to macro and went hunting.
Man I was already hungry while making my way to Punggol. At last, took out the food. Got a lot more sweet stuff and raw vege to munch on..
Gacktt's brain gone liao after eating sausage. anything we say, his mind only got sausages swirling around.
Crack shots woot. Okay did Eren not get a serious shot?! /facepalm
Eren just wants to be party dad!
AND IM A FAT WALRUS. HOHOHO MERRY FUCKING MESS
Labels: photoshoot, shingeki no kyojin
Time Recorded: 4:29 PM
※ ※ ※ ※ ※ ※ ※ ※ ※ ※ ※ ※ ※ ※ ※ ※ ※
※Gate1: Enter
Nobody but myself is expected to come here.
All posts are cosplay related, hence not to be taken too seriously ;D
♦Bokura wa Ima no Naka de♦


※ Gate2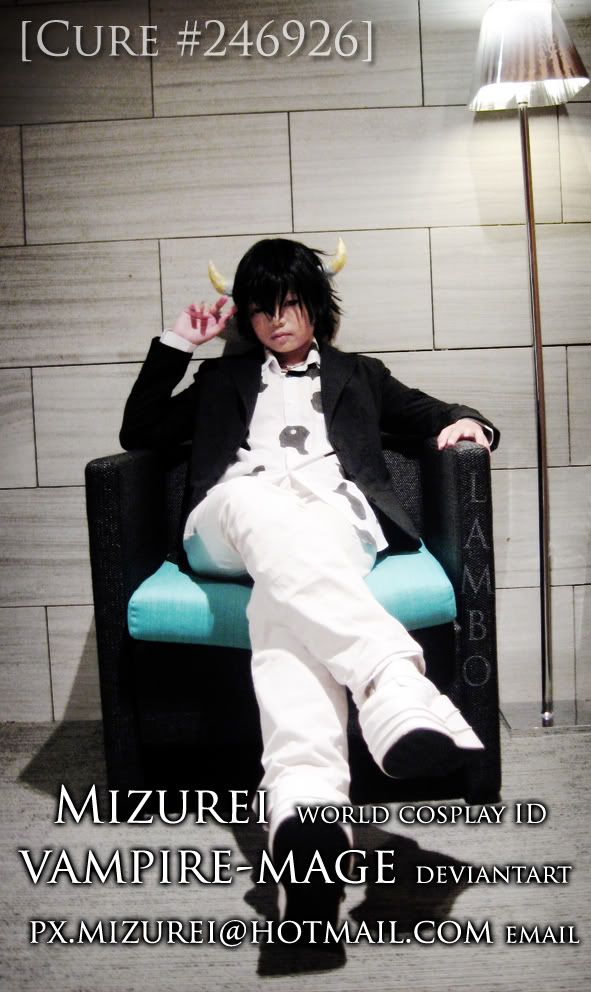 Mizurei is:
-short
-heavy
-ugly
-annoying
-sees light and darkness everywhere


※ Gate3
[☆]Ongoing Projects[☆]
♦ Miaka
♦ Hixar Fermi
♦ Alice Royal Suit
♦ Sugata
♦ Kagura
[★]Completed Projects[★]
[2007]
♦ Haku
[2008]
♦ Ema Skye
♦ Trucy Gramarye*
[2009]
♦ Meirin
♦ Natsuo
♦ Lucy*
♦ Void
♦ Belphegor
♦ Cheshire Cat
♦ Alice*
[2010]
♦ Lambo 15yrs old
♦ Fergus
♦ Cagalli GSD
♦ The Arrow*
♦ Mrs. Peacock
♦ Takiko
♦ Rook (OC)
♦ Queen*
[2011]
♦ The Little Prince
♦ Kunieda Aoi (hakama)
♦ Sirius Black
♦ Rose Sheedy
♦ Ginchiyo Tachibana
♦ Bartender (OC)
[2012]
♦ Tsunayoshi Sawada
♦ Cagalli GS
♦ Katsura Kotarou
♦ Kunieda Aoi (manga art ver)
♦ Lamia*
♦ Kanon
♦ Eva-chan
♦ Lan Fan
♦ May Chang*
♦ Spring (OC)
[2013]
♦ Katsura Kotarou (uni)
♦ Haru
♦ Katsura Kotarou (Benizakura Arc)
♦ Soujiro Seta
♦ Sasha Blouse
♦ Rico
♦ Christa*
♦ Cagalli GSD final plus
♦ Sasha Blouse (hunter)
[2014]
♦ Katsura Kotarou (Joui)
♦ Legolas Greenleaf (DoS)
[2015]
♦ Duo Maxwell (Preventers)
♦ Kuneida Aoi (uni)
* Cosplayer: Sarah
※ Gate4: Exit
Main Blog
the Lesser Generation
※ SideGate